Harman & Co. Water Pitcher, 1925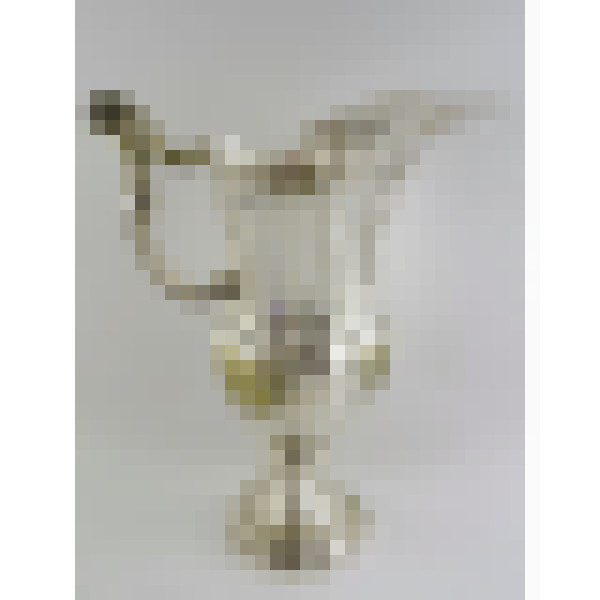 £950.00
Water Pitcher - London 1925 by Harman & Co. - 26cm high; 800ml volume; 770g - BB/9807
This large, handsome silver pitcher or ewer would be ideal for serving chilled water at the dining table, or alternatively used for beer, Pimm's etc.
It is a tall, helmet-shaped pitcher in the style of the early Georgian period with a striking scroll handle and standing on a pedestal foot. It is attractively decorated with scroll and flower motifs that have been cleverly parcel gilt. The gilding is also evident on sections of the handle and foot and around the top rim, all adding to the feeling of the very highest quality.
Harman & Co. were an important London retailers that during the first world war bought out the famous Lambert & Co.. Sydney Bellamy Harman died in 1920 and his wife, Jean Shannon Harman took over the running of the company and in 1922 entered the "J/H/S" mark seen on this piece.