Edward VI Lion Sejant Spoon, 1552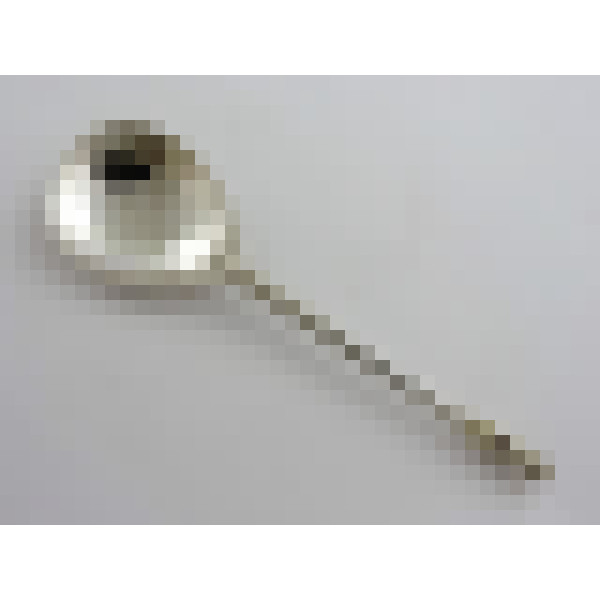 Sold
Spoon - Lion Sejant - London 1552 by Nicholas Bartholomew - 16.7cm long; 42g - HW/6896</p>
King Edward VI spoons very infrequently appear on the market and a lion sejant affronteé from this period is a particular rarity! This attractive spoon has a good cast model of a sitting lion to the terminal with its tail protruding from under its body and curling up the back. Although there is some typical wear, plenty of detail remains to features such as the mane and there are traces of original gilding too, making the overall appearance better than most other 16th century big cat survivors.
The overall condition is very good, however the bowl has lost a little of its shape at the front leaving a slightly squared -off appearance, plus there are a few small dings.A major bonus for this spoon are the good set of legible hallmarks including a clear date letter and an obvious, albeit partially rubbed, crescent enclosing a mullet mark for the major spoonmaking workshop began by the maker of this spoon, Nicholas Bartholomew.
To place this spoon in a historical context, the reign of the boy King Edward VI lasted just six years. He was crowned in 1547 at the age of nine, was the only son of Henry VIII (with Jane Seymour) and became the third Tudor King. He was the first monarch raised as a protestant, but he died aged 15 in 1553 and after the thirteen day reign of Lady Jane Grey, England returned to catholicism for a brief period during the turbulent reign of Queen Mary.
Finding pre-Elizabethan spoons is extremely difficult and a hefty premium should be attached to any spoon from this period. The very competitive price of this lion sejant spoon accounts for the slightly squared-off bowl, but make no mistake, this is a good honest spoon with a fine patina.