Boxed Georg Jensen Acorn Pattern Silver Table Service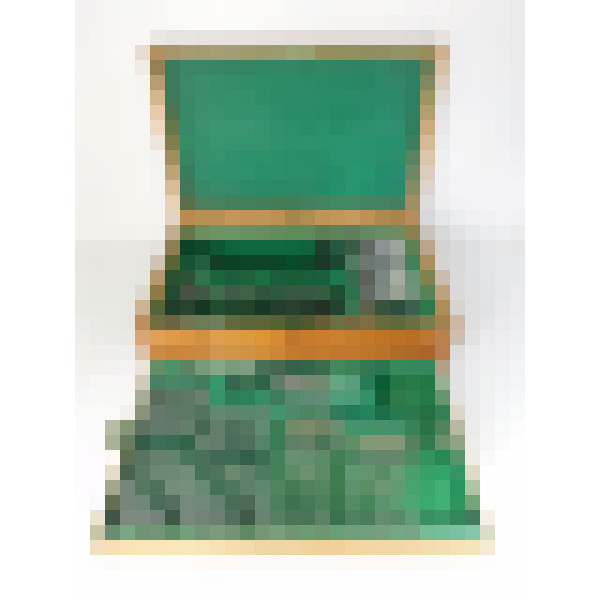 £7,250.00
78-piece Canteen - Acorn Pattern (8 place settings) - Hallmark: London import marks 1935-37 by Georg Jensen – Weight: 2800 grams (90 troy ounces) plus 18 knives - Ref. No.: SFJ/3684
78-piece Acorn Pattern Sterling Silver Canteen of Cutlery, 1935-37 by Georg Jensen
The Service
This is an excellent 78- piece canteen of silver flatware and cutlery in one of the most sought after patterns of the 20th century - Georg Jensen's Acorn Pattern. Furthermore it has the rare benefit of being housed in its original wooden box.
Dating from the 1930's, this Art Deco service provides for up to 8 pieces for 8 place settings with some serving items. All the pieces were made by Georg Jensen and the vast majority bear English hallmarks for 1935-1937 period (one or two date either side of this three-year period), in addition to the Jensen workshop Sterling mark.
The service includes the seven pieces from a standard place setting, plus what might seem the unusual addition of eight grapefruit spoons – during the 1930's eating grapefruit was the height of fashion, but these days the spoons could be used for plenty of other purposes instead, such as small portion desserts like creme brulee. As you would expect, the table and dessert knives have silver handles with stainless steel blades.
There is a good range of serving items, including two beautifully elegant sauce ladles and a pair of carvers. There is space at the back of the lower compartment for additional pieces and we are able to supply other items in Acorn pattern on request.
Acorn Pattern
Acorn is probably the best known Jensen flatware pattern and was designed by Johan Rohde in 1916. It is also known by its Danish name of Konge. It has a stylized acorn motif surmounting two scrolls to the terminal of the ridged stem. It has a lovely elegant feel that has inevitably lead to it become one of the most popular and highly sought after of all Jensen flatware patterns.
Georg Jensen
Georg Jensen was a Danish silversmith who opened his first silver workshop in 1904 in Copenhagen. He was to become the most renown maker of silverware in the World with shops in London, Paris, New York, Berlin and Stockholm. His company embraced the Art Deco movement of the 1920's and 30's and some of his most important patterns were designed during this period. Many of the Jensen flatware patterns have endured the test of time and remain highly popular today.
Components
This boxed 78-piece service consists of the following:
| | |
| --- | --- |
| 8 Soup Spoons 16.2cm | 4 Table Spoons 20.4cm |
| 8 Table/dinner Knives 25cm | Pair Salad Servers 16.8cm |
| 8 Table/dinner Forks 20cm | Pair Pie Servers 15.5cm |
| 8 Dessert Knives 20.7cm | Pair Sauce Ladles 19.5cm |
| 8 Dessert Forks 16.8cm | Cheese Knife 18.8cm |
| 8 Dessert Spoons 17.3cm | Butter Knife 15cm |
| 8 Teaspoons 14.6cm | Carving Knife & Fork 31/24.5cm |
| 8 Grapefruit Spoons 14.8cm | |
Total weight of weighable silver 2800 grams (90 troy ounces) plus 18 silver handled knives with stainless steel blades (12 table, 12 dessert & 2 carvers).
Condition
Excellent original condition. The service has been hand-polished and benefits from having no personalised engravings to the pieces.
Presentation
This canteen is supplied in its original wooden box with two brass carrying handles and a lift-out top tray. Each piece has an individual slot and there is a space at the back for further items if required. To the right hand-side of the box's inside rim is a Georg Jensen nameplate. There is no key.
As with all the canteens available from our web-site, we are happy to send a sample place setting for approval, on receipt of a fully refundable surety payment, prior to purchasing this canteen.