Beaded Rattail Trefid Spoon, 1697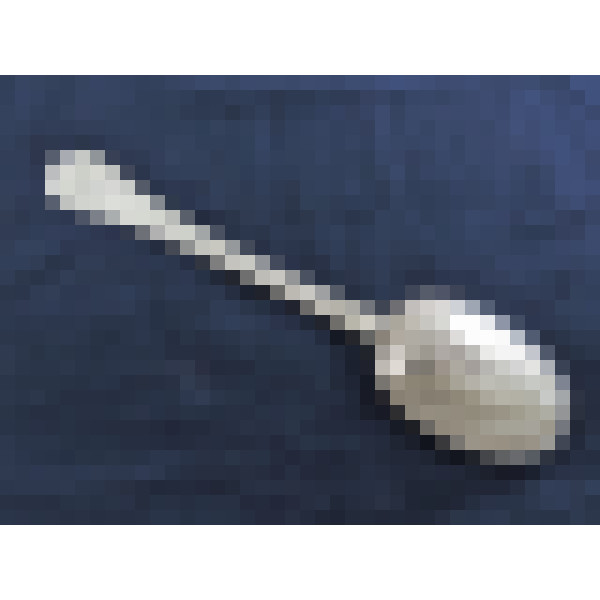 Sold
Spoon - Trefid with Beaded Rattail - London 1697 by William Penstone - 19cm long; 44g - GC/8768
This is a great example of a William III period silver trefid spoon, that dates from the first year following the introduction of the mandatory use of the higher purity Britannia standard silver.
The spoon has a decorated rattail with a line of beading down the centre and despite the years of table contact the detail remains crisp - more often than not this feature if found in a worn state. The reverse terminal of the handle is engraved with a betrothal triangle with the "I" representing a modern day "J" and the uppermost letter being the initial of the newly weds' surname. The Britannia standard hallmarks include a very clear date letter and the PE maker's mark within a pelleted circle of William Penstone.
The spoon has a lovely feel and is in fine condition with an unworn bowl and original patina.