91oz Punch Bowl & Ladle, 1975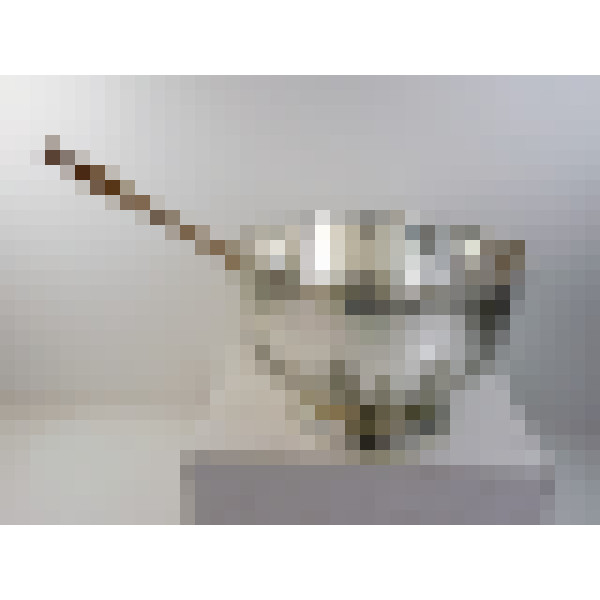 £3,950.00
Punch Bowl & Ladle - Applied Acanthus Leaf - London 1975 by CJ Vander - Bowl: 31.5cm diameter; 20.5cm high; 2830g; Punch Ladle: 47cm long, 130g weight - YC/1544
At just under 3kg in weight and made by the top London firm of CJ Vander, this very hefty and large silver punch bowl just oozes high quality! It's 12" diameter at the top rim makes it ideal for use as a party punch bowl and it even comes equipped with its own matching 18.5" long punch ladle!
This beautiful, round bowl stands on a sturdy pedestal foot and is superbly decorated with acanthus and stiff leaf decoration around the base - this is applied which is a tricky silversmithing technique and avoids having the indents from embossing to the interior and so gives a polished and easily cleaned interior.
The ladle has a long turned wooden handle and a double-lipped bowl to allow easy decanting of the punch from bowl to glass.
To complement this punch bowl set, we are also currently offering a matching set of six silver goblets with wine pitcher in the same design - see final 2 photos and the link below.