4-piece Victorian Tea & Coffee Service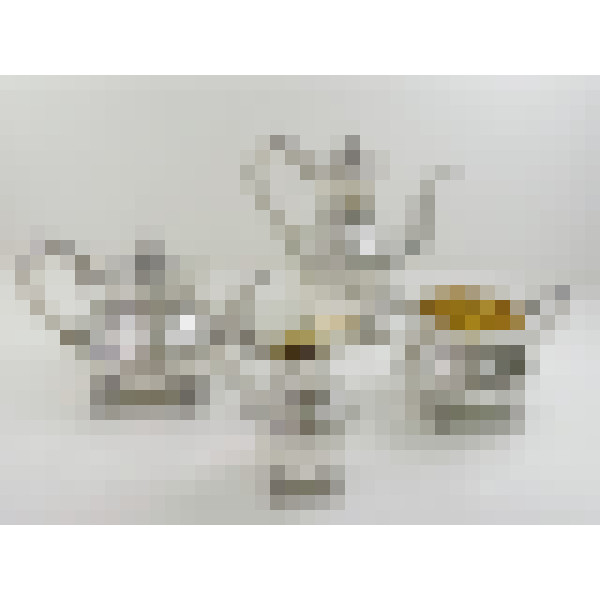 £2,195.00
Tea & Coffee Service (4-piece) - London 1843 by Robert Hennell II - Teapot: 25cm wide; 1250ml volume. Coffee Pot: 24.5cm high. Total combined weight: 2120g - WF/9794
This is an excellent quality four piece silver tea and coffee set in what is often referred to as the Louis style.
Each piece stands on four scroll feet and has a round, segmented body. The teapot and coffee pot have well modelled flower finials and silver handles with heat insulators. they pour beautifully too! The interiors of the milk/cream jug and sucriere retain their original gilding.
Made by the premier silversmith Robert Hennell, there is a complex, engraved cipher to the cartouche of each piece. The condition is excellent throughout with neither damage, wear nor repair.