148 piece Silver Canteen, 16 People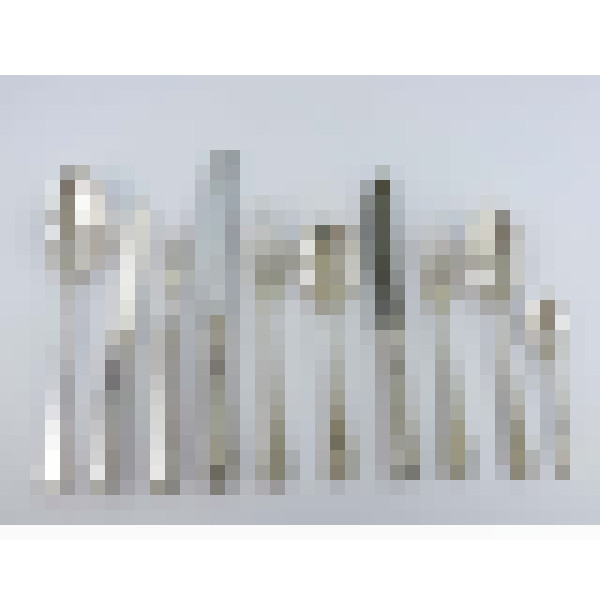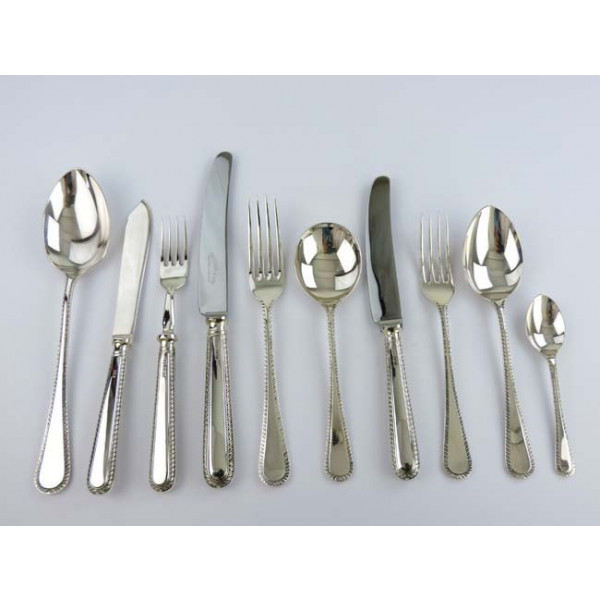 Sold
<p>148 piece Canteen &ndash; Old English Feather Edge Pattern (16 place settings) - Hallmark: Sheffield 1980 by Fattorini &amp; Sons &ndash; Weight: 6675grams (214.6 tr.oz.) + 32 silver handled knives - Ref. No.: FEBK/426W</p>
148 Piece Silver Canteen for 16 people in Feather Edge, Sheffield 1980 by Fattorini & Sons
The Service
We are pleased to be offering a large, expansive 20th Century silver cutlery service in Old English with Feather Edge Pattern. The service provides for nine pieces per 16 place settings with an additional 4 table spoons for serving purposes.
This canteen provides for all your dining needs for up to 16 people and caters for a fish course and/or soup starter as well the usual main and dessert courses. All the pieces are fully hallmarked for Sheffield 1980 by Fattorini & Sons and benefit from having no personalised engravings to them.
Old English Feather Edge Pattern
Old English Pattern was first introduced circa 1770 and the addition of elegant engraved decoration along the border of the handle was first seen within the first decade of production. The feather edged border gives the pieces an extra feeling of quality and breaks up the plain Old English pattern.
Components
This 148-piece service consists of the following:
| | |
| --- | --- |
| 16 Fish Knives 21.3cm | 16 Dessert Spoons 18.2cm |
| 16 Fish Forks 19cm | 16 Dessert Knives 21.8cm |
| 16 Soup Spoons (round bowls) 17.3cm | 16 Dessert Forks 18cm |
| 16 Table/dinner Knives 24.8cm | 16 Teaspoons 11.8cm |
| 16 Table/dinner Forks 19.7cm | 4 Table/Serving Spoons 22.4cm |
Total weight of weighable silver 6675grams (214.6 troy ounces). The weight does not include the 32 knives.
Condition
Excellent polished condition throughout.
Presentation
This canteen is offered loose. We can supply anti-tarnish cutlery rolls on request. These navy blue rolls have individual pockets to hold 12 items per roll and are available for £15 each. 13 rolls would be required to store the whole service at a cost of £195.
As with all the canteens available from our web-site, we are happy to send a sample place setting for approval, on receipt of a fully refundable surety payment, prior to purchasing this canteen.